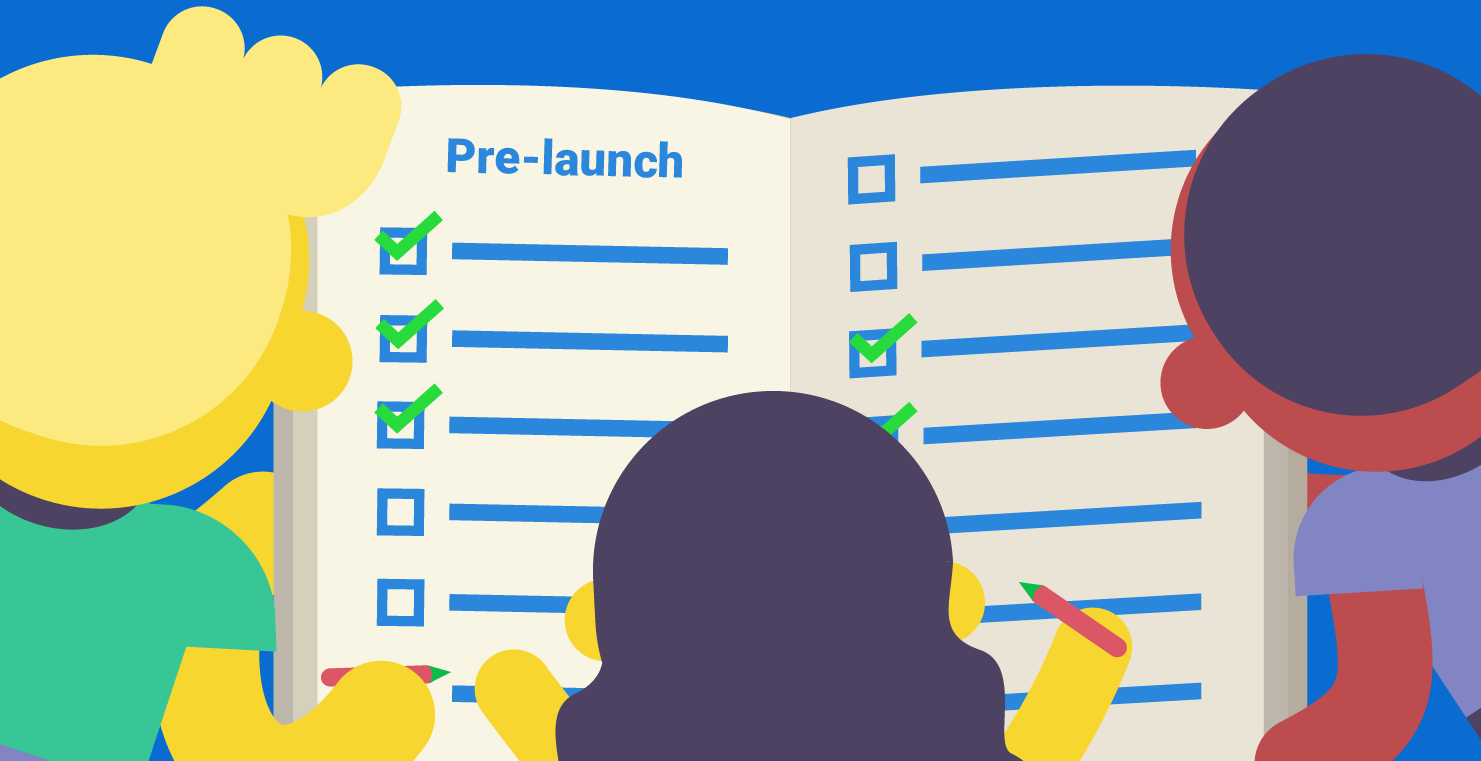 Developing a mobile app is a process that requires a lot of planning, time, effort, knowledge and cash. In many cases, the future of the company gets determined by how successfully the app was launched. All efforts made to this prelaunch app point can be futile if the app is not reviewed or received well by the target audience.
Since developers have their hands busy with coding and optimization, you have to make someone in your team responsible for the prelaunch app checklist. Checking off the items on this list will help you ensure a smooth app launch. In order to help you, we have designed such a list, so let's get going.
1. Test, Retest, Repeat
The first item on this list is app testing. Once you have a functional alpha version of your app, you have to make sure that it starts getting used by either people in-house in charge of testing and quality control, or to launch the app with a limited alpha access.
The rule of the thumb here is – the more users, the merrier, as long as it is closed testing. This is important, because no matter how good the developers are, there will always be bugs in the features of your app. The sooner you discover them, the more convenient your app will be for the users.
If you are going to sell your app on any of the popular mobile app stores, this step is a must-do. You really don't want to end up having to answer dozens of questions of unhappy customers just a few hours after the launch.
Identifying the bugs early on will allow your developers to solve the problem more efficiently without the need to work on the software structure. This will improve your app's functionality without affecting its stability. This step is, simply put, a win-win.
2. Invest in Market Research
Going into the market blindly is a big "No" for mobile app development firms. You absolutely have to do your market research before you proceed to launch. Here are some of the questions that will help you shape your strategy:
Who are your main competitors?

How are their apps named?

Are they targeting specific categories?

Are their apps special in any way?

Which features make them special?

Does your app have any special features that set it apart from the competition?

What are the keywords your competitors are using?
The answers to these question will help you learn a lot about your competitors and market your own app. You might get an idea to get a specific feature that will help you establish a better standing against the competition.
3. Study Your Target Audience
Many mobile app development firms think that identifying your target audience and building an ideal customer profile requires a lot of cash. Luckily, this is not true. All you need is right in front of you. Yeah, you can base your research solely on app users' comments found on the app store. This is a unique opportunity to learn the values, needs and requirements of your audience first-hand.
First, you should identify the apps that are direct competition to your app. Then you can start writing down both the positive and the negative comments. If you have ever wondered how to stay ahead of the game and ensure a smooth launch for your app, this is the way.
Give your best to understand the pain points of your audience and do all in your power to ensure that your app is free of those. See what app users value and make sure your app has it too.
4. Use Social Media and Then Some More
Leveraging the power of social media is a must. Followers of your app's or company's official social media profiles can be of help when you want to test your app. Social media platforms will not only help you to establish a better presence, but also to generate the buzz about your new app and recruit testers for your app.
So, long before your launch date approaches, make sure to use the paid marketing features of Facebook. You will be able to narrow down your targeting and specifically invite people with certain interests, of a particular age group, etc. Lastly, make sure to reward your testers with something. For instance, you can give them early access to your app, give them one of the paid features for free or any other incentive that you see fit.
5. Marketing is your Best Friend
If you've planned on going with marketing a full few days before your launch, you are about to be unpleasantly surprised by one of the most common app launch pitfalls. Marketing should be your friend from the moment you start developing.
A marketing team, even if it's a one-man team, should be involved in the app production phase early on. This way, they will understand each of the app's features and be able to communicate the benefits to the audience.
At last, you want to pay attention to the marketing tied to the market store and your official website. This is where you have to utilize optimization for the app store and your website. The most crucial aspects are the app name, icon, description and a preview trailer.
The app name and its description have to correspond to the hot keywords. Since you can only use 100 characters in the keywords section, you will have to do your keyword research thoroughly. Make sure to pay attention to the keywords for the international market. Simple translation won't do it, since keywords differ for each of the world's regions.
When it comes to your official website, you will have to devote some time to blogging about your app. That's where you want to share interesting things about your app, e.g. a sneak peek behind the scenes, the development process, the app's features, etc.
We hope that this prelaunch app checklist will help you understand how important this process is. All of the items on this list are equally effective and going through each of them will help you ensure a smooth launch.